Software solutions for the EV charging industry
Unlock the future of energy management using our brandable EV charging software to smoothly manage your EV charging infrastructure. All charge points are directed on a layered web portal with duties and roles split so you can decide who can access the system. We offer packages for our EV charging management software that is suitable to your business needs and easy to manage.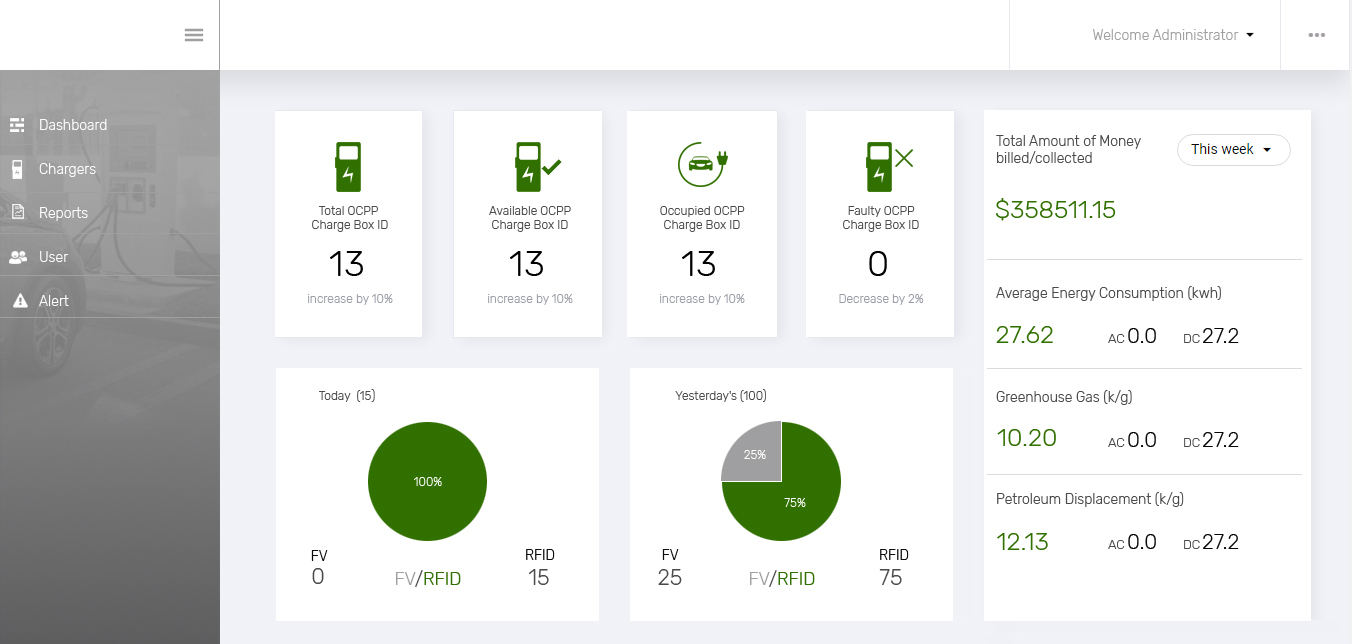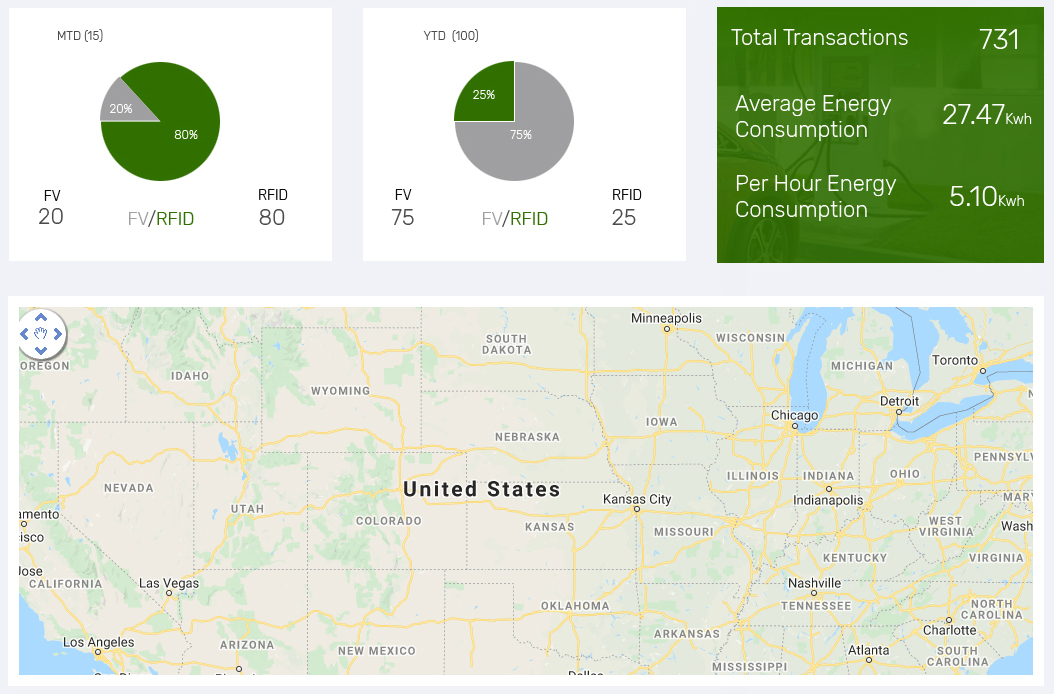 EV Charging Software
Amplify the productivity of your charging network and experience our ingenious EV charging station software designed for operators and service providers.
Robust tracking system provided inside every single charger to indicate live status along with transaction and revenue
Information on Multiple sites live streamed based on Region, Division and Group
Single View Portal that maps sessions, transactions and revenues
Custom built reporting system to derive data that can help in evolvement of the organization to keep up with the fast paced nature of the industry
Seamless user management based on roles

Energy Management
Use our advanced energy management solution and transform the experience to optimize your charging infrastructure.
Accurately monitors, manages and adjusts energy consumption
Delivers optimum demand response

Electric fleet management
EV fleet management allows you to simply monitor or view your drivers' behavior and energy consumption thus saving you both time and money.

Asset management
Network monitoring refers to a system that shows data and health of every charging station. This information includes updates, reporting and real-time status of EV chargers.
More software features
Build or migrate your brandable EV charging platform with our cloud based complete software solution. It is designed not only to enhance operations but also increase driver satisfaction.
Brandable charging app
Monitor charging stations
APIs and Interfaces
End-to-end EV charging and energy management solution for charging point network operators
Compatibility
Industry-standard protocols
Integration of OCPP, OCPI and more